Our view towards the future
PackSys Global stands for innovation. Innovation, on the other hand, means looking at the old in order to be able to develop new things with experience.
We would like to anchor this principle even more firmly in our values in the future. We at PackSys Global also see reliability and loyalty not only as essential to business partners - but also to employees and the environment. For us, innovation also means adapting sustainably. The world is changing. As a technology and market leader in the plastics and packaging industry, sustainability must not only have high priority - it must also be integrated into our actions with the highest priority.
Through the merger with Combitool AG, Texa AG and Madag Printing Systems AG, PackSys Global AG emerged as a bundled force. In this way, we can act even better together, complement each other, develop new visions, drive forward and introduce solutions - without losing sight of anyone. From now on we are committed: for sustainability at all levels, for investment and innovation of plastic solutions and education and knowledge transfer on the advantages of plastic and the correct use of it.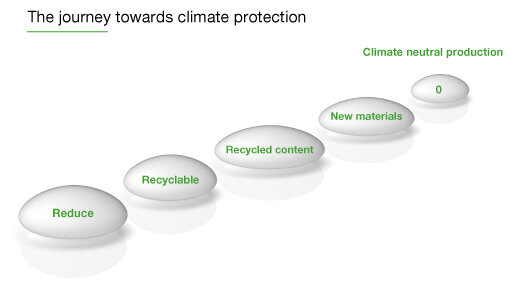 We take care of our responsibility
Reduce, Reuse, Recycle
Today, all industries are facing increasing pressure from consumers, governments, NGOs, investors and insurance companies to have a positive and active role in protecting the planet. As a result, a growing number of businesses are promising to act towards the 2030 Agenda for Sustainable Development set by the United Nations.
PackSys Global is working on ways to ensure that tubes, closures and all kinds of other packaging are produced with minimum of resources and with the highest possible recycling capability.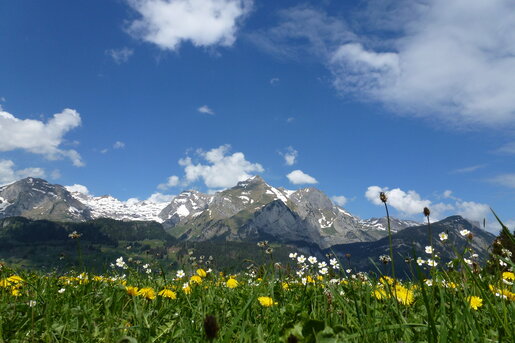 Tube Circle
PackSys Global has launched a circular economy initiative called the "Tube Circle". This initiative is an international consortium that brings together players along the entire value chain to close the loop for tube packaging as completely as possible. First, the reduction of materials is to be promoted. The second is to optimize recyclability, specifically through mono-material tubes. Currently, many tubes are made of polyethylene and the closures of polypropylene. Pure PE and/or pure PP tubes, where the cap is from the same resin as the tube, offer the chance for tubes to be widely and easily recycled. The third focus point is to develop the use of bio-based materials with the aim of further increasing the sustainability of tubes.
Plastic Squeeze Tubes Project
PackSys Global is funding member of the project "Plastic Squeeze Tube Recycling Project" in Europe. The intention is to outline tube design guidance, building on existing knowledge specific to the HDPE and PP rigid packaging recycling streams, and to develop design guidance that address the range of product packaging requirements for the tubes format. Additionally, the project will determine the path to recyclability beyond tube package design. The Plastic Squeeze Tube Recycling Project works across the value chain – engaging industry organisations, EPR and packaging organisations, material recovery facilities, recyclers, and others in order to develop and demonstrate the path to recyclability.
PrintCYC
PrintCYC is a value chain initiative for the recycling of printed films. Current members are the machine suppliers Brückner Maschinenbau, Kiefel and PackSys Global, the CPP film specialist Profol, the ink manufacturer hubergroup, the converter Constantia Flexibles as well as the recycling technology specialist Erema.
The project group has achieved remarkable results regarding the recycling of printed plastic films and processing of recyclate. The need for circular economy solutions for plastic packaging requires the packaging industry to take an active role in ensuring circularity starting from design, following the entire life cycle. Project members joined forces to research and test new ways for creating circular economy solutions based on post-industrial waste from printed plastic films in the most cost-effective manner.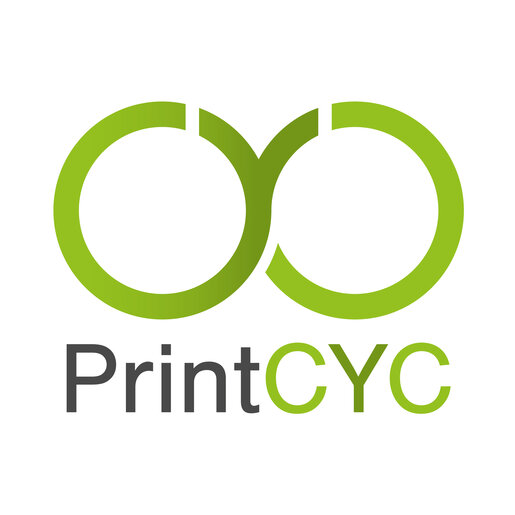 The term "reduce" refers to the recommended activity to use less material so that we save natural resources in the production. Reducing is good for the environment as well as to save material costs.
NEOSeam™
Reduce the weight of a tube's body by using laminate with the NEOSeam™ technology instead of extruded tubes. This side-seam technology allows for perfect 360° decoration and shows no visible overlap to consumers. We reduce weight by switching from the commonly used 500 µm of an extruded tube to laminates as thin as 300 µm.
Source: NEOSeam™ Tube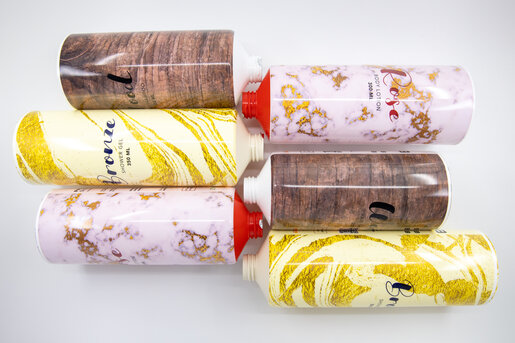 Compression moulding of the tube head 
Versus assembly process
Compression moulding process results in lower shoulder weights
The process where a tube is produced using a pre-molded shoulder is commonly called the "assembly process". With the assembly process the tube shoulder must be stiff enough (heavier) to avoid any deformation in the manufacturing, transportation, feeding and application processes. In compression moulding this is not necessary as the tube head gets produced "just in time" as it is produced only when being joined to the tube body. Depending on the head style and dimensions the use of compression moulded versus pre-moulded shoulders can result in 25% to 35% material savings as well as other benefits such as reduced labour and energy.
Compression moulding is compliant to existing recycling streams
In compression moulding low MFI resins are used, typically below 1.5g/10min. These resins are compliant with the requirements for the blown-bottle recycling streams. Injection moulding grade resins for pre-moulded tube shoulders are typically above 8g/10min.
Lightweight Closure
PackSys Global machines can easily process lightweight closure. Our cap handling system can take low profile caps and put them onto tubes.
Tethered Closure
European Union legislation requires by July 2024 that all plastic closures must remain "tethered" onto single-use beverage containers. This includes PET-bottles with their plastic closure. The target is the reduction of plastic littering.
Manufacturing machines for the slitting and folding of tamper evident bands is one of the specialties of PackSys Global AG. Our newest technologies can reach the legislation requirements. With smarTether, a combination of various cutting segments to create perforation lines for the TE band and the tether function we can deliver a high-performance tethered closure. A second technology, experTether, has been developed for lightweight plastic closures which require a perfect support of the knives during the slitting process.
CapCompass is our solution for products, often on gable top or other carton packaging applications, where the brand owner needs both tethering and wants the tethered closures to always be in the same position after opening. CapCompass positions the closure for minimal disturbance to the consumer after opening.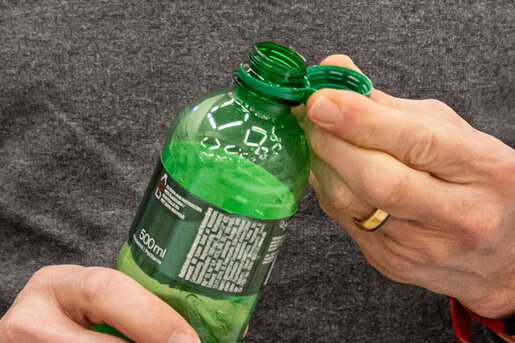 A global definition of "recyclability" of plastics packaging and products is an integral step to harmonize the worldwide plastics recycling industry. This definition was developed by The Association of Plastics Recyclers (APR) and Plastics Recyclers Europe (PRE) in 2018.
Plastics must meet four conditions for a product to be considered recyclable:
The product must be made with a plastic that is collected for recycling, has market value and/or is supported by a legislatively mandated program.
The product must be sorted and aggregated into defined streams for recycling processes.
The product can be processed and reclaimed/recycled with commercial recycling processes.
The recycled plastic becomes a raw material that is used in the production of new products.
In close collaboration with the laminate and equipment suppliers of the tube value chain, we enable our customers to efficiently produce tubes that can be recycled.
Source: Huhtamaki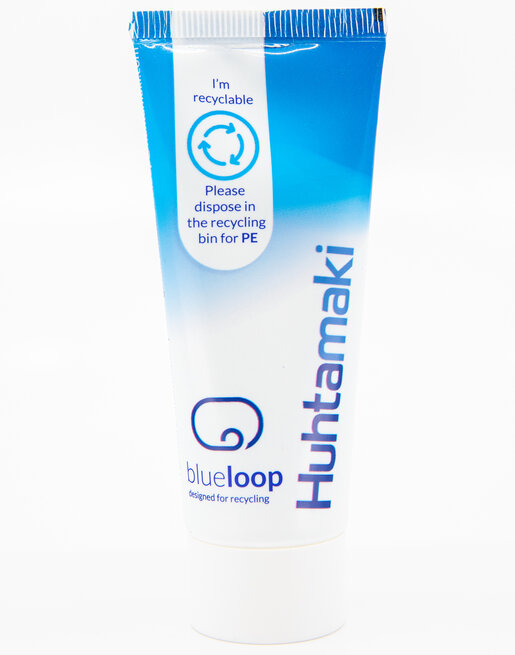 Hot Stamping Process
When talking about the hot stamping process of our machines: the embossing process uses a minimum of energy to transfer the decorative layer and is an emission-free process. An embossing foil consists only of raw materials which do not contain any substances of concern (SVHC) for the environment. Further, the aluminium layer is vapor-deposited in a high vacuum and is around 250-1000 times thinner than aluminium foils. After the embossing process, only the PET remains.
Fast PBL
Aluminium barrier laminate (ABL) is a material which is often used to produce many oral tubes due to its excellent barrier properties. However, ABL tubes are effectively not recyclable. An alternative to ABL is Plastic Barrier Laminate (PBL). PackSys Global supports the transition from ABL to PBL tubes with its innovative Fast PBL system. All new PackSys Global machines come with Fast PBL as a standard. Most installed PackSys Global machines can be upgraded with Fast PBL to reach today's PBL tube quality requirements with a perfect seam and a desired line speed.
The challenge of using post-consumer recycled (PCR) plastic is product safety. In most applications, the tube is designed in such a set up (multi-layer) that the PCR plastics are never in contact with the product formula. Therefore, the tube sleeve can contain PCR plastics beyond 50%. As the tube shoulder and the cap may have contact with the product, those applications are seen rarely in the market.
Source: Neopac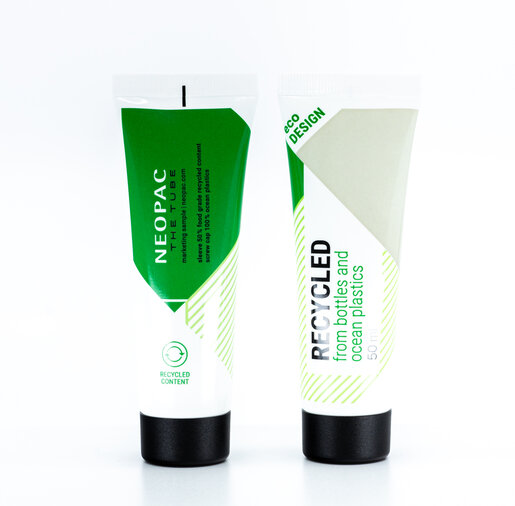 New materials for packaging are explored to replace fossil-based materials. The main two categories are fiber-based, such as paper or carton, and bioplastics. The properties of bioplastics are not too different to virgin plastics so that the implementation is less a question of technology but more a question of availability. The journey to make fiber-based materials as competitive as plastics will be long. Formation of a bottle or tube, barrier properties, and resistance to moisture are key challenges. PackSys Global is exploring the opportunities in collaboration with the other stakeholders of the supply chain.
Source: Multitubes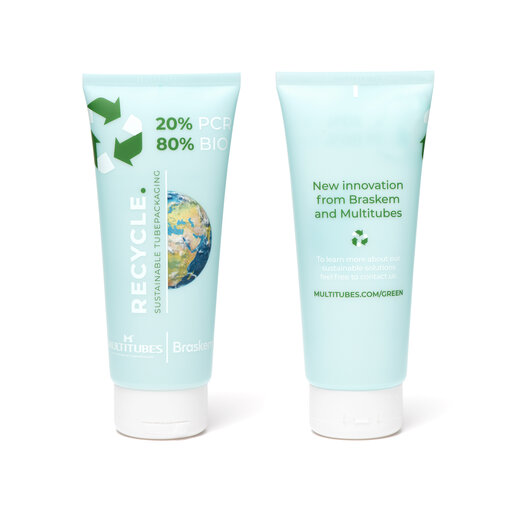 Climate Neutral Production
In December 2019, EU leaders agreed that Europe should achieve climate-neutrality by 2050. At the same time, the European Commission launched the EU Green Deal, a comprehensive policy package to put the EU on a path to reach this goal. On 22nd of September 2020 at the UN headquarters, President Xi Jinping announced a plan to make China a carbon-neutral state by 2060 and to reach an emissions peak by 2030.
LCA (life cycle assessment) is a method to quantify total sustainability impacts — like resource use and environmental damage — over the entire life of a product, from "cradle to grave". Companies perform an LCA on existing products to assess baseline environmental performance. This creates the basis for prioritizing investments in performance improvement. Your LCA product profile will highlight "eco-hotspots" in the lifecycle, which are where the bulk of environmental impact occurs.
We support these efforts with our digital service platform for 24/7 analysing, monitoring, and maintaining your portfolio of machines: smartcube™. When you want to reduce your carbon footprint a good first step is to know about the energy consumption of your equipment. Measuring energy includes electrical energy, consumption of compressed air and cooling water. The analysis of the data is the next step to optimise the consumption and to save money. smartcube™'s «Energy» module supports customer efforts to reduce all kinds of energy expenditure.