Industry 4.0 platform for your packaging machine
A productive, intuitive and user-friendly digital service platform
When the world is digital, PackSys Global becomes digital.
With technological advancements we are now able to provide advanced services to assist in operating our machines, achieving high efficiency and gaining sustainable competitive advantage.
Our vision is for customers be able to operate PackSys Global machines "Lights Off". To achieve this vision we aim to provide services that allow customers to make better informed decisions and make your production and machines smarter.
Our smartcube™ digital service platform is the stepping stone towards achieving this vision. It enables monitoring of your machines in real-time, lays out analytical user-friendly graphical interpretations, guides in maintaining a well-oiled machine, assists you in purchasing spare parts and helps you in improving your skill and knowledge of machines.
smartcube™ uses gateway technologies based on industry standards (OPC UA, PackML) to extract machine information, stores the information on a secure cloud server located in Switzerland, in order to make it available to you on a user-friendly intuitive platform, on any device, anywhere and wherever BGU is contract party, at any time.

door2solution software gmbh: Since 2012 a trusted partner for our smartcube™ e-Portal.
door2solution is a software provider for sparepart catalogues, web shops and technical eCommerce tailor-made for B2B and B2C customers. With their support, PackSys Global is able to provide a digital service portal with parts lists, exploded view of machine parts as well as digital documentations to their customers.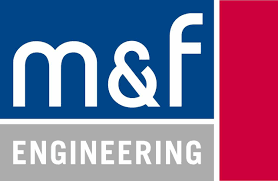 M&F Engineering AG: Our trusted partner for smartcube™ since 2019.
They are Industrie 4.0 specialist for competent software- development and industry IOT solutions. Their contribution in ideating, forming and developing a impactful digital solution has made our smartcube™ a significant value-add for our customers.