A worldwide network
A global set-up shared by our group members
We are represented in all of the world's major markets through our worldwide sales and service network, local agencies, resellers or coordinators and a network of platform companies rendering sales, after-sales and manufacturing support. These platform companies allow the members of the Brückner Group to offer their sales and service activities in an optimal manner. Production and supply services are also available according to requirements.
Our international corporate outlook benefits our customers. Our local staff members and agents are familiar with the local and regional situation, and also speak your language. Our teams are flexible enough to travel at short notice, and can thus follow up on any challenges you may face without delay.
In cooperation with our specialists they will react swiftly to find a solution to ensure that your company will be back up and running as quickly as possible.
Although we work to keep our group companies strong and independent on the one hand, our customers can also benefit on the other hand from the considerable synergy potentials arising from our platform strategy. In a group you are stronger – nothing shows this better than our global network which is shared by all the members of our group.
Different from other platform companies, the US activities are operated fully independent as a reseller for the group companies. By the way of example, all prices, terms and conditions are subject to direct negotiations between customers and Brueckner Group USA.
Brückner Group China
Suzhou, China
Since China is an extremely important and successful market for Brückner Group companies, Brückner founded its first subsidiary in this country as early as 2004. In 2012, the company moved to its new headquarters in the SIP (Suzhou Industrial Park, Suzhou), China's best and most-noted industrial and development area. The vibrant high-tech metropolis with around 11 million inhabitants is the right location for supporting the Brückner Group's activities in China. Especially because of the localization of Kiefel's thermoforming machine KMD 78 "Smart" production in China, Brückner Group China extended their workshop and office space in 2019.
Brueckner Group China Co., Ltd. and its employees offer an extended service, better spare parts distribution, optimised quality assurance and a meeting place for all Brückner Group customers in China.
Attractive, spacious, modern facilities provide ideal conditions for customer training. Brueckner Group China is available to its customers around the clock thanks to the proven electrical service hotline, in keeping with our motto: "We are where you are!" Furthermore, flexible assembly capacities are available here with very high standards for our customers.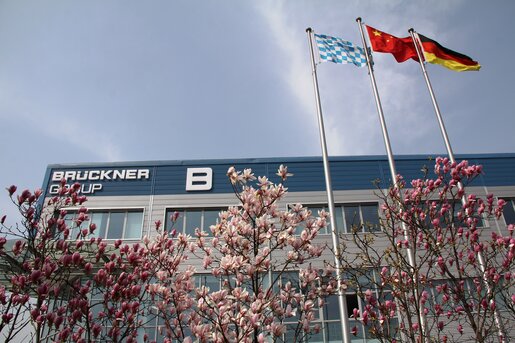 Brueckner Group USA
Portsmouth, USA
The Brueckner Group USA, Inc. bundles the know-how, experience and service of the members of the Brückner Group in the NAFTA region and is constantly expanding its activities. This benefits the customers in the various industries.
Brueckner Group USA represents the Brückner Group in the US, Canada and Mexico as sales, customer service and manufacturing support coordinator. It also acts as an independent sales partner for Brückner Maschinenbau, Brückner Servtec, Kiefel and PackSys Global.
The headquarters of Brueckner Group USA is in Portsmouth, New Hampshire.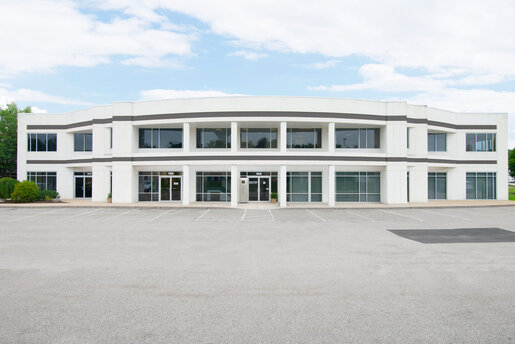 Brückner Slovakia
Topolcany, Slovakia
Like many other global players, the Brückner Group is also very successful in Slovakia. This is because the traditional European machine and plant engineering industry has several centres – one of them in Slovakia. And today this is one of the major focuses of industrial investment in Europe. The country offers outstanding conditions for mechanical engineering companies thanks to its good supply structures and qualified workforce, both in the companies and at the universities.
Brückner Slovakia is located in the west of Slovakia; a region where other high-profile industrial companies are also located today. This subsidiary is used by all of the Brückner Group's management companies. Since the opening of the latest extension building in 2018, core components of the production systems are mechanically and electrically pre-assembled and tested on 16,200m2 . Furthermore, the facility acts as a procurement hub for the whole group: Apart from sourcing parts for the pre-assembly lines, the Brückner Slovakia Purchasing department also serves the East European component market. In addition, the highly qualified engineers support the management companies and customers worldwide in the installation of film stretching lines from Brückner Maschinenbau.